Serve the World
The Missions Department of Stevens Creek Church exists to help people take their next step in serving the world through giving, going, and prayer. We will influence future generations to step into the mission of God in our "Jerusalem, Judea, and Samaria" (Acts 1:8) to discover God's story and their place in it. Our desire is to help people everywhere realize that they matter to God and they can be an essential part in helping others realize that as well. Each of us is called to serve, but serving doesn't have to look as traditional as you might think! Not all of us will be called, or even desire, to go across the oceans and minister to foreigners. But the best way to find out is to experience it for yourself. We already have creative ways for you to step in to what God is already doing across the city and our world through our regular missions emails. It will help you know what specific prayers are need for the work we're connected to as a church family.
If you think you're ready to serve, go ahead and sign up for the upcoming trips! The 2022 is listed at the bottom of this webpage for your reference. Once you start the registration form, you can select all of the locations that interest you – even if you know you can't go on five serving opportunities this year. Later, you'll receive follow up information on the trips that apply to your selections. As always, serving trips are application-based and subject to medical clearance. Once you have submitted all of your required initial paperwork, you will be notified that you are on the serving team for that trip.
If you can't get away or are looking for other ways to serve, get creative! Below are two creative ways that you can serve locally as an individual, family, or as a small group. If you need help thinking of even more ideas, email our church staff member dedicated to the Missions Department: Meagan@StevensCreekChurch.com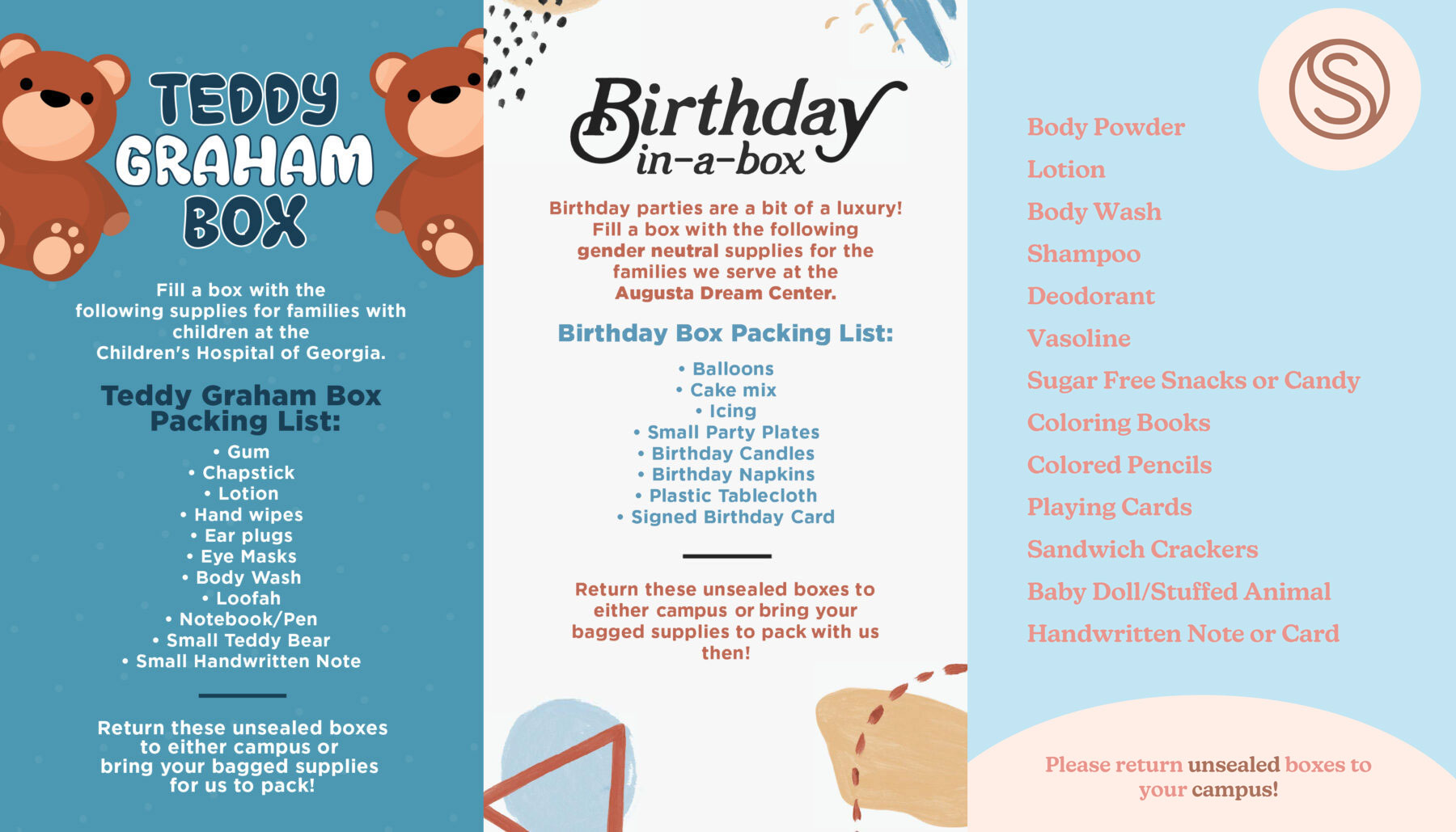 2022 Serving Opportunities:
AUG : 6th – Serve Day, Augusta Dream Center, Sign Up Here
SEP : Night of Worship benefitting missions
NOV : Trip to the Holy Land (Israel)
DEC : Creek Gives Back Campaign, Augusta Dream Center, Augusta, GA
10th – Student SERVE Day, Augusta, GA
STILL TO COME: Dream Center Conference in Los Angeles, Thailand with Emerge Mission & Jonny Moore, Colombia with Gospel for Latin America & Michael & Sara Conway, Germany and Albania with European Theological Seminary & TrueNorth Homes, and more!
Strategic Partnerships
For more information, click the partner's name.
Ben Johnson
Christan Barnett
Mark & Ramona Vaillancourt
Susan Swanson
Kellie Cardona
Josh & Jessica Hanson
Jonny Moore
Michael & Sarah Conway
Kelsi Deel
Larry Woods
Aimee Hall
Kim Allen
TrueNorth Homes, Albania
Gerson & Charlene De Oliveira